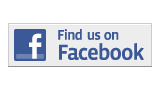 ---
Arts and Entertainment
Indie Romance Wrought With Raw Emotion
By Christian Portilla
christia.portilla001@mymdc.net
As a new feature in The Reporter we bring you the Netflix Resurrection where we recommend and review an independent film from the past that you may have missed.
Blue Valentine, starring Ryan Gosling and Michelle Williams, is about the ups and downs of an intense and raw romance, from its chance beginning to its abrupt demise.
The movie is filmed in a style that alternates between the past and the present in a non-synchronized manner. Watching the film, it becomes evident that the present has been affected by the not-so-distant past.
The romance in this film is raw and sincere; it's like following a couple without them knowing they are on camera.
After the loss of their dog, Dean (Gosling) and Cindy (Williams) decide they need to get away. They settle in a run-down motel and have the option to choose between two themed rooms, Cupids Cove and the Future Room. The couple decides to stay in the Future Room—which they describe as resembling a robot's vagina—rather than settling in Cupids Cove where they would be forced to feel cheesy. It's interesting that they choose Future Room because it seems like the relationship does not have a future due to the couple's lack of communication and intimacy.
You may want to watch this movie in the company of a significant other. For the viewers that are more in tune with their emotional side, a box of tissues would not be a bad idea. I don't suggest watching Blue Valentine on family night because it will lead to awkward moments due to the steamy sex scenes.
It took director Derek Cianfrance 12 years to make this movie. Cianfrance is currently working on another indie film, The Place Beyond the Pines, which began filming in July. The movie is expected to be released in 2013.
Rating: 3.5 stars
More Arts and Entertainment Articles
---