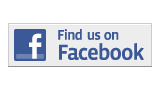 ---
Arts and Entertainment
MDC's Got Talent
By Brittany Esquijarosa
Britt.Esquijarosa001@mymdc.net
Five Miami Dade College students were part of a dance group that was a top ten finalist on NBC's hit show, America's Got Talent.
The group was eliminated in week 15 of the competition on Sept. 7. Nearly 100,000 acts tried out for the competition.
The dancers are: Daniel Garcia, 18, Anmaree De Santino, 19, Jennifer Bazail, 20, Joseph De Santino, 22, and Manuel Castro Jr, 25. They were part of a 24 member ensemble known as the Miami All Stars. Two of the students are in the Honors College at Miami Dade College.
"It's good to see academically talented kids also have other talents," said Sandra Martinez, the director of the Honor's College at North Campus. "Passion is what makes students driven."
The dance team, which was originally known as Dance Town, was persuaded by producers to audition for the show.
During their three-week stay, the dancers practiced several times a day, did interviews, and performed live. They showcased a variety of styles of dance such as: Salsa, Swing, Contemporary, Jazz, and Ballroom.
"The performance aspect was taken to a whole other level," De Santino said. "This wasn't the show where 'abuelito' and 'abuelita' went to go see us. This time, we had all of America
watching."
Manny and Lory Castro, owners and directors of Dance Town, have been the team's coaches, mentors, and teammates since 2003.
"Dance Town is where we all met and became a family. Manny and Lory are the
masterminds behind the production and have created true dancers in all of us,"
Garcia said.
The dancers have competed in several dance competitions across America, as soloists and as a unit including the New York City Dance Alliance, West Coast Dance Explosion, and Starpower.
The team contributes their success to their diversity. The group ranges in age from 13 to 43, and includes members from 20 different ethnic backgrounds. Members include a husband and wife, a father and son, cousins, nephews, sisters, and brothers.
For the Miami All Stars, dance is not only a hobby, but a lifestyle, and the show was the opportunity of a lifetime.
"We got to live the dream," De Santino said. "Even if for a little while."
More Arts and Entertainment Articles
---