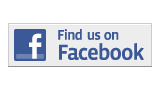 ---
Arts and Entertainment
Medical Campus Illuminated
By Stteffanny Cott
steffanni.cott001@mymdc.net
In 2002, prominent local artist Jim Morrison adorned the Western wall of Miami Dade College's Medical Center Campus with a piece titled "Enlightment."
The neon-lit structure brought a taste of Art Deco South Beach to the heart of Miami's medical district.
In March and April of this year, the artwork was refurbished complete with fresh paint. With its unusually shaped lights, it illuminates the night sky with an infusion of tropical colors that represent the vibrancy and cultural richness of South Florida.
The artist, an innovator in his respective field, drew inspiration from images of neuron activity—appropriately given that it adorns the College's medical headquarters.
"Although it is abstract, it brings artistic character to the building," said MDC student Tamar McGregor.
Morrison is one of the first artists to utilize lighting and neon as a legitimate mode of
art.
"No one knew what to think at the time. Signage was not regarded as art, but I was inspired by structure and by the capacity of light and colors to transmit emotion," Morrison said.
His pieces have appeared across the city, most notably the neon clad palm trees at the entrance of Miami Beach which have since become a landmark and a tourist attraction on their own.
"The idea of utilizing light, colors and neon as art has since become much more accepted in the artistic community as an art form," Morrison said.
Morrison utilizes fiber-optics, neon, LED, and linear lights to achieve his signature pieces.
Constructing art that perfectly fits and enhances the ambiance while retaining the buildings character is essential to the artist's works while conceiving a piece, Morrison said.
"The pieces I create contain both a daytime presence as well as a nighttime presence, allowing them to be appreciated whatever the time of day," Morrison said.
For more information on Morrison's work, visit: www.byjimmorrison.com
More Arts and Entertainment Articles
---