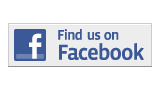 ---
Briefing
Kendall Hosts PANNAROMA Exhibition
By Luis Prieto
luis.prieto011@mymdc.net
The Martin and Pat Fine Center for the Arts at Kendall Campus, 1101 SW 104th St., Room M123, is hosting the PANNAROMA exhibit, which will showcase photographs shot with a Panorama 1x3 camera.
The exhibit is running through Oct. 29 and is open for viewing on Mondays and Tuesdays from 8 a.m. - 3 p.m., Wednesdays and Thursdays from 10 a.m. - 2 p.m., 7 p.m. - 9 p.m. and Fridays from 8 a.m. - 2 p.m.
Photography professor Tony Chirinos and Tulane University professor Stephen Hilger are overseeing the event. Chirinos's photographs are also included in the exhibit.
This is the second showing of the exhibit. The first was at the University of New Orleans in December 2010.
More Briefing Articles
---