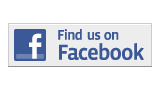 ---
Briefing
MDC Top Ten Finalist For Grant
By Brittany Esquijarosa
Britt.Esquijarosa001@mymdc.net
Miami Dade College has been chosen as a top ten finalist for the $1 million Aspen Prize.
The Aspen Prize is directed toward advocating institution completion rates, innovative programs, and fundamental skills for life, not only the classroom.
"I believe Miami Dade College has a good chance at winning because of their strong leadership, exceptional faculty and diversity," director of communications at MDC Juan Mendieta said.
MDC is competing with 10 other colleges nationwide. The results will be announced this December.
More Briefing Articles
---