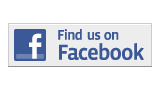 ---
Briefing
Miami Art Museum To Feature 9/11 'Aftermath' exhibit
By Kirsten Rincon
Kirsten.rincon001@mymdc.net
Miami Art Museum presents "Focus Gallery: Joel Meyerowitz – Aftermath," an exhibition of photographs taken by the only photographer granted right-of-entry into Ground Zero after the Sept. 11, 2001 attacks on the World Trade Center in New York City. The exhibit is in commemoration of the 10th anniversary of 9/11.
For the time span of nine months immediately after the attacks, Meyerowitz photographed "the pile," as the World Trade Center came to be known, and the 800-plus people a day that were working in the wreckage.
The exhibition consists of 24 recently-donated photographs, presented in the Focus Gallery section of the Museum's Permanent Collection installation.
The exhibit can be seen at the Miami Art Museum, 101 W Flagler St., in Downtown Miami through Nov. 6.
More Briefing Articles
---