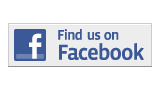 ---
Forum
Avoiding the Freshman 15
By Jessica Medina
Jessica.Medina008@mymdc.net
Most college students have heard about the infamous "Freshman 15" and it's consequences on the body and mind of students during their first year on campus. The buzz about these extra pounds has filled the halls of numerous campuses, but nobody seems to be talking about how to prevent it. It is completely normal to gain a few pounds as your body matures with age, but there are certain college activities that increase weight gain.
For starters, it's probably best to identify the problem before working toward a solution. What exactly is the cause of the weight gain? What drastic changes are made in the first year of college that could be the root of the problem? Luckily, Miami Dade College students do not have to endure eating from a meal plan while living in dorms. However, most students are also part-time students and extreme multi-taskers. Cafeteria-style food or fast food in general, while very convenient for students on deadline, can be extremely damaging in the long run.
In the case of big city students living at home it seems lack of proper rest is an even bigger problem. Unbeknownst to most young adults, sleep deprivation lowers the level of leptin, a hormone controlling energy output, which in turn controls appetite. Therefore, lack of sleep can drive the body to crave more food for energy. For the overachievers, sometimes the same students who are sleep deprived, increased stress levels may increase appetite as well. But the predominant cause of weight gain among college students is the increased intake of alcohol. Too often, young adults, of legal drinking age forget alcohol is packed with unwanted calories.
How can this inevitable weight gain be prevented? Although this might seem like the correct question to ask, it's important to remember being healthy all the time should be the main concern.  Counting your calories may seem too tedious for a busy student. The best advice is to cut down on snacking. While grabbing a quick bite before work might not hurt you, being a repeated offender of snacking can eventually be a contributing factor to packing on pounds. 
Studies show the best way to keep the extras pounds from creeping up on your busy life is to organize your schedule and create an active lifestyle. Most universities and colleges, including MDC, have a gym.. Attending every day isn't necessary. In fact, it's been demonstrated that students who go to the gym with a buddy three times a week can effectively stay in shape. Creating an active lifestyle can be hard with such a busy schedule, but once the habit is started it becomes necessary. Being victim to the unnecessary "freshman 15" isn't part of the college curriculum; don't incorporate it into yours.
More Forum Articles
---