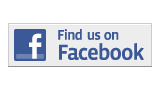 ---
Forum
Healthy Tips for Busy College Students
By Ariadna Bu
ariadna.bu001@mymdc.net
College students are not known for their good eating habits. Healthy foods are not among most students priorities. Usually, a slice of pizza, a hamburger, and a cup of coffee are enough for students to think that they have acquired the necessary amount of energy for the day. Most students simply don't feel they have time to dedicate to their nutrition. In addition, stress, anxiety, and homesickness lead to poor eating decisions, which increase weight gain. In some cases, these bad eating habits affect the academic performance.
Nevertheless, students can overcome this issue and make healthy food decisions. Here are some tips that may help:
Avoid or minimize:
·       Processed food and excess sugar
·       Oxidized fat and high heat cooking
Do not skip any meal of the day (breakfast, lunch, and dinner).  All of them are important, because they provide you with the necessary nutrition and energy to stay alert in class.
Breakfast: Keep it simple, but nutritious. Replace the large amounts of coffee in the morning with:
·       Low-fat/ fat-free yogurt, soy milk
·       Fresh fruits, such as strawberries, berries and bananas
·       Healthy cereal (not too many calories)
·       Whole-grain bagels
Lunch: Make  it easy, but delicious. Replace your hamburger and chocolate chips cookies with:
·       A turkey and tomato sandwich
·       A granola bar, fresh fruits (apples, kiwis and grapes)
·       Vegetables such as carrots, lettuce and broccoli with fat-free dressing
·       Mashed eggs
Dinner: Replace large amounts of pasta, rice and beans with:
·       Vegetable pizza
·       Warm asparagus salad with oranges
·       Grilled tilapia or salmon
·       Chicken with apricot sauce
More Forum Articles
---