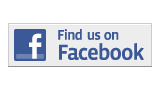 ---
Forum
Tips For Buying Your First Car
By Elias Cruz
elias.cruz001@mymdc.net
So you're looking for a used car, nothing fancy or flashy, just something with four wheels and motor (and hopefully doors).  I'm sure you've considered the usual, Civics, Accords, Corollas, Camrys, Golfs, but have you ever considered what it takes to buy the right one?  Sure, anybody with $2,000 can buy a car, but someone with $2,000 who knows what they're doing can buy a great car. Follow these tips and maybe you won't have to take the bus anymore.
---
Do your research:  Figure out what you want to buy. I've seen this mistake made too many times. A young person with a small fortune goes out to buy their first car based on how cool the car looks and nothing else. Before they know it, they are stuck with a lemon.  Find out how much parts cost, and find out how safe and reliable the car is.
Bring a friend: How many times have you been shopping and you see something you want, but your friend convinces you not to buy it because it's broken or it's not worth the money?  Well, imagine that scenario, but instead of a pair of sunglasses or a dress, it's your first car.  A friend is an extra set of eyes.
Check the A/C: You live in Miami. Don't forget it's usually hotter than the surface of the sun here. Check the A/C if you don't want to melt into your seat and never be found again.  Make sure the compressor is still in good condition and that the car has plenty of freon.  Drive it with the A/C on full blast and cycle through the settings to make sure they all work. Remember to check the heater, because you know, it gets cold for about three weeks in Miami. You have to stay warm too.
Know what you'll be using the car for: Figure out what you're going to be doing with your car before you buy it.  If you're going to drive it from your house to school and back four days a week, then not touch it Friday through Sunday, don't buy something super fast or fancy. Now if you need something to get you to school, work, and home, buy something with great gas mileage, good safety ratings, and a reliable reputation.
Test drive: The final test has come. Before you even start the engine; check the oil, transmission fluid, brake fluid, radiator level, coolant level and battery terminals. Then proceed to start the engine and let it warm up and listen for strange noises. Once you feel ready, take off, drive the car the way you would usually drive a car. Just try not to break the car.
---
There are many more tips for buying a good used car.  Things like checking the mileage, checking the tires, checking the trunk and the under the trunk liner. Go online and do more research
Of course, having the car checked by a mechanic would be smart too.
Be safe and have fun, or you'll end up back on the bus.
More Forum Articles
---