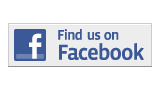 ---
News
Voices: September 11
"Everything changed that day. This day will be burned into your mind forever. There is always some type of trigger. That Tuesday morning I couldn't fathom what happened. It was a disorienting experience.  My men went up there to help, but didn't come back…Fire weakens steel. But on that morning, we were bent, not broken. There are lives embedded into those pieces of steel." 
John W. Norman, Retired Deputy Assistant Chief, New York Fire Department. Norman was in the Special Operations Command (SOC) and served as search and rescue manager for the World Trade Center Operations during the attacks.

"A lot of good men didn't come back. I will always remember the day we went into war.  I will always remember my friend, Kyle Marks, he was my team mate. He died in Afghanistan in 2009. Every 9/11 I see his face. He is the reason why I go to school, to Miami Dade. I work really hard because his dream was to go to school; I live that dream for him. I was part of history, and so were those heroes that didn't come home."
Raoul Lopez, 21-year-old Kendall Campus student. Lopez served in the Army from 2009 to 2010.

"I was 14 and was only blocks away from the World Trade Center. It was shocking and very real and monumental in my life. I remember that whole day. It was something I've never felt, a feeling to be living through such a time in history and it being so serious. I ended up sneaking out of my school. On the way home I was walking when I stopped at a restaurant and saw the footage. I just couldn't believe it was happening, I thought it was unreal. But oh, it was real."
Wilson Hernandez, is a 24-year-old Wolfson Campus history major.Hernandez attended High School of Communication Arts in New York City when the the towers were attacked. He most recently attended Borough of Manhattan Community College and transferred to Miami Dade College this August. He is a columnist for The Reporter.

"The commuter bus was slow getting into Manhattan and I feared I would be late for work that day. I had to be at my desk at 9 a.m. and it was nearly 8:45 a.m.  Moments before the bus entered the Lincoln Tunnel we all saw a ball of flame shoot out of one of the towers. Everyone on the street was yelling that there had been a plane that collided into the tower. I felt trapped and I had nowhere to go. The island was sealed off for fear of terrorists detonating a bridge or a tunnel."
Carlos Fernandez, Kendall Campus Librarian. Fernandez worked 20 blocks from the World Trade Center at the time of the attack. He has been a librarian at the College since January.Miami Dade College held remembrance ceremonies for Sept. 11's tenth anniversary at all eight campuses on Sept. 8 and 9. North Campus unveiled  two World Trade Center steel artifacts that will remain as memorials in the building 4 rotunda and the School of Fire Science. Below are accounts of some people that have a connection with September 11.
More News Articles
---