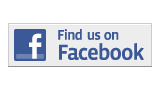 ---
Sports
Volleyball Player From Cuban National Team Joins Sharks Team
By Roberto Portal
roberto.portal001@mymdc.net
Suramys Acosta had already been imprisoned five times for trying to flee Cuba. Trying to escape a sixth time seemed inevitable.
The 24-year-old was successful in reaching the United States on her sixth attempt.
     
"In Cuba I felt oppressed; here I feel free," Acosta said. "Free to receive a good education and one day, attend a good university. Finally free to help support my family."
Acosta, a former member of the Cuban national volleyball team, has enrolled at Miami Dade College. She is a setter/right side on the Sharks volleyball team that is currently 2-0 and ranked No. 2 in the nation. At 6-foot-2 inches tall, Acosta hopes to help the Sharks improve on their 35-2 mark last year.
Volleyball has been part of Acosta's life since she was young; she started playing the sport when she was 11-years-old.
Her journey to the United States started a little more than a year ago with 29 others on a raft. After spending five days out in the Gulf of Mexico she arrived in Cancun, Mexico. While in Mexico, Acosta said,  she was kidnapped along with her brother, Dandy Acosta, and four others. The kidnappers demanded $10,000 for her safe return, before a shootout occurred and she was rescued. Once they picked up by the Mexican police, they were turned over to immigration authorities.
After being informed about the situation Mexican President Felipe Calderón granted all six victims a humanitarian visa, Acosta said.
While there she crossed the U. S.- Mexico border into the United States.
Acosta has only been conditioning with the team for six weeks, but she is taking well to her new surroundings. She has struck a close bond with Marifranchi Rodriguez, the teams top player.
Rodriguez, who is from the Dominican Republican, is considered one of the top middle blockers in the nation.  She was named to the 2010 All-America first team, was named the Most Valuable Player at the state tournament, and was selected to the All-State first team.
"Out of all the players on the team I can relate to her the most," Rodriguez said. "Not just because she's my roommate when we go on the road but because when one of us commits an error the other understands the feeling because having played for national teams we understand the repercussion of committing an error."       
Acosta is now looking forward to her future opportunities.
"This is  a dream," Acosta said. "This is  a country with many opportunities. I look forward to getting an education. My teammates are supporting me and I'm happy. I'm looking forward to getting ahead in life."
More Sports Articles
---