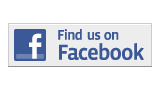 TOP STORY
Students at Miami Dade College struggle with parking availability. According to records, there are more students than there are designated parking spaces.
Thieves in the Night: Rap duo Black Star, consisting of members Mos Def and Talib Kweli, performed Tuesday, September 27, 2011 at the Fillmore on Miami Beach. —MARK PULASKI / THE REPORTER
Hula Time: Kendall Campus student Natasha Franco hula-hoops as a demonstration for new club called "MDC Flow" at Club Rush on Sept. 28. Students were able to visit club booths and find out about information about all the organizations on campus. —ROBERTO PORTAL / THE REPORTER
Journalism Speaker Series: On Sept. 24, Belkys Nerey, co-anchor for WSVN 7 News, kicked off the Journalism Speaker Series at Miami Dade College's North Campus. She shared her experience as a broadcast journalist while students asked questions. —ELISA DURAN / THE REPORTER
Meet the President: On Sept. 28, Miami Dade College President Eduardo Padrón held an open forum for students at North Campus. Padrón plans to visit all eight campuses during the next few weeks. —ELISA DURAN / THE REPORTER
Performance: Dozens of students celebrated the Harvest Moon Festival on Wednesday, Sept. 21, hosted by the Confucius Institute at Wolfson Campus. Performances included Chinese folk dancers, acrobatic performances, sword performances and much more. Students also had the opportunity to have tea and moon cake, as well as have their name written in Chinese. —BRANDON LOPEZ / THE REPORTER
HIGHLIGHTS
More than 100 students from the Miami Culinary Institute officially received their chef coats at the Schools Inaugural Chef Coat Ceremony on Sept. 23.
Miami Dade College's School of Aviation partners with Dean International Flight Training School and Wayman Aviation in order for students to complete their flight requirements.
One Year Of The Reporter
Leaked Miami Marlins logo causes negative feedback from disgruntled fans.