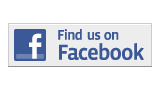 ---
Arts and Entertainment
Gamers get in gear for a new edition of Gears of War, which proves that it deserves the title of the most anticipated video game of 2011.
Edward Norton plays twin brothers in the indie flick Leaves of Grass, a beautiful blend of genres directed by Tim Blake Nelson.
Bubble Cafe & Tea Lounge offers a nice, quiet place to study while enjoying their specialty bubble teas, paninis and wraps.
---