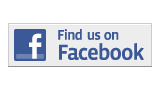 ---
Arts and Entertainment
Gears Of War 3 Brings An Epic Conclusion To The Franchise
By Rafael Tur
Rafael.tur001@mymdc.net
Rifles with chainsaws, huge leviathan battles, a butt-load of bullets and the worst luck in any story. Gears of War 3 brings back the testosterone after two years of waiting.
The most anticipated video game of 2011, Gears 3 is just the fix anyone needs if they can't get enough of a brutal battlefield and freak foes both on and off-line.
The single player campaign takes place about a year or two after the first sequel. The Locust—an army of reptile humanoids—have broken down into settlements since the Cogs—human coalition soldiers—blew up the land above their massive underground lair. The threat from the mutated locust lambent (AKA glowies) is increasing as the planet Sera's underground emulsion infects all living organisms with zombie-like behavior attacking both Locust and humans.
After Gears 2, Chairman of the army Richard Prescott disappears then returns with a message to Marcus Fenix—the main protagonist—from his father, Adam, who was supposedly dead for more than 15 years.
Your mission is to find Adam Fenix and win the war. You'll fight along-side Delta Squad's Cole, Baird and Dom for the third game, making one hell of a journey through this post-apocalyptic world to win the fight for survival of your species and pay a heavy price.
The online multiplayer is another masterpiece of its own. The signature horde mode where you can make a final stand against endless hordes of enemies in "Beast Mode" is beefed up with more features for surviving and even more ways to execute somebody. And for you Gears fans, Horde mode goes up to wave 100 this time.
The player versus player experience is at it's best with new weapons like a huge sniper rifle called "one-shot" , new maps like a bombed-out supermarket called "Check-out" and plenty of unlockable player and gun skins to keep the ranking system exciting and much more rewarding.
I'm a big Call of Duty fan but I cancelled my Modern Warfare 3 reservation to buy this and why not? The awesome story can be played with friends and the multi-player is better than malt liquor on your porch on a Saturday night. No doubt, this game is gonna win several awards.
---

Gears of War 3—XBOX 360—Epic Games—Rated M
More Arts and Entertainment Articles
---