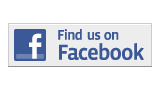 ---
Arts and Entertainment
Smart Stoner Film Showcases Duality
By Mark Pulaski
Mark.pulaski001@mymdc.net
Leaves of Grass is a brilliant independent drama/comedy starring Edward Norton opposite Edward Norton. That's no typo; Norton plays twin brothers Bill and Brady Kincaid.
It's quite an interesting dual-role situation for Norton because of the difference in each character. Bill leaves his small town—and his southern drawl—behind to become a professor of the classics at Brown University, while Brady stays behind and devotes his intelligence toward green. That is, he grows some of the highest grade marijuana in the state.
Bill, seemingly ashamed of his roots, only returns home when he learns of a family tragedy. What happens after is a twisted tale of deceit involving a Jewish businessman/drug kingpin named Pug Rothbaum (Richard Dreyfuss).
Pay special attention to awkward orthodontist Ken Feinman, played perfectly by Josh Pais, as he takes a large detour through the film but manages to spring back up and have a major impact on the outcome of the story.
Director Tim Blake Nelson, who also plays Brady's drug peddling sidekick, did an excellent job creating a story that transcends traditional genres. The film starts off on the more comedic side but takes a tragic turn toward the dark side. It is this mix that makes the film masterfully mimic reality.
Nelson did a great job in selecting the finest from each blend and rolling it nicely into one tight package. I definitely recommend taking the time to fire it up.
---
Leaves of Grass—directed by Tim Blake Nelson—starring Edward Norton, Keri Russell, and Richard Dreyfuss—105 minutes
More Arts and Entertainment Articles
---