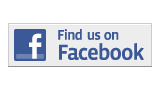 ---
Arts and Entertainment
Unique Dining Experience Near West Campus
By Jaime Gutierrez
Jaime.Gutierrez004@mymdc.net
If you are in need of a quick bite in the morning, a mid-day meal or just a small, quiet spot to study for class near the West Campus, then Bubble Cafe & Tea Lounge is the place for you.
The family-run cafe, located only a block away from the campus, offers the perfect place to have a hot or cold aromatic tea. Add a panini or wrap of your choice and for an affordable price of less than $8.99 you have a satisfying meal. As an added bonus, all MDC students and staff with valid ID will receive a 10% discount on their bill if they are paying in cash.
Open Monday through Saturday from 9 a.m. to 8 p.m., Bubble Cafe makes it very accessible to all students no matter what time their classes are. Wi-Fi is available upon request which makes studying that much easier.
Bubble Cafe has a variety of teas which are served fresh with tapioca pearls or lychee jelly.
Panini breads are baked fresh every morning to assure great taste.They use all organic vegetables for their soups, wraps, and panini's and also create homemade sauces
ready to serve fresh with the meal of your choice.
My personal favorite is the smoked turkey breast panini with Hollander cheese and their homemade raspberry sauce, add the Kiwi tea and you have a delicious and original meal.
"I thrive on assuring my customers have a unique experience," manager Rebeca Alvarado said. "We are a one-of-a-kind spot in Miami; no one else serves the teas or panini's we do".
By the taste and looks of things I would have to agree. Not only are the teas unique but the lounge itself has the awe factor. Their interior design is all hand-crafted, from roof design to wall design, all concepts come from family ideas that have been passed through the years.
Bubble Cafe & Tea Lounge is a great spot where you not only get a variety of delicious foods and teas, but truly a bang for your buck.
---
Bubble Cafe & Tea Lounge
11402 NW 41st St 
Suite #105
Doral 33178
(305) 722-0501
More Arts and Entertainment Articles
---