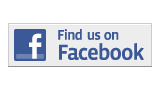 ---
Briefing
Community Blood Centers Visit MDC
Community Blood Centers of South Florida will have their bloodmobiles at all Miami Dade College campuses at various dates from October through December. Students will be able to donate blood from 11 a.m. through 4 p.m. at each location.
"We always need O- or O+ blood types," said Nieves Losa, Vice President of Operations for CBCSF, "But we mostly need O-."
If you do not know your blood type, simple blood tests are held to find out your blood type and determine whether or not you are eligible to donate.
Students that donate will become eligible to apply for scholarship programs at MDC offered by CBCSF. They will also get T-shirts, sub sandwiches, and other free items depending on the location.
For more information, contact:
Nieves Losa  (305) 398-5640
---
Below is a list of days Community Blood Centers of South Florida will be at Miami Dade College.
North Campus, 11380 N.W. 27 Ave.
Oct. 3- Oct.6
Nov. 7- Nov. 10
Dec. 5- Dec. 8
Kendall Campus, 11011 SW 104 St.
Oct. 3 - Oct. 6
Nov. 7- Nov.10
Dec. 5- Dec. 8
Wolfson Campus, 300 N.E. 2 Ave.
Oct. 24- Oct. 26
Nov. 21- Nov.23
Dec. 12-Dec. 13
InterAmerican Campus, 627 S.W. 27 Ave.
Oct. 31
Nov. 1, Nov. 28- Nov. 29
Dec. 5
Medical Center Campus, 950 N.W. 20 St.
Oct. 24
Nov. 21
Dec. 19
West Campus, 3800 N.W. 115 Ave.
Oct. 25- Oct. 26
Nov. 29- Nov. 30
Hialeah Campus, 1780 W. 49 St.
Nov. 29- Nov. 30
Homestead Campus, 500 College Terrace
Dec. 1
Meek Entrepreneurial Education Center, 6300 N.W. 7 Ave.
Nov. 16- Nov.17
More Briefing Articles
---