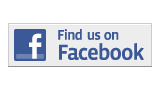 ---
Briefing
Critical Language Scholarship Now Open
By Igor Argibay
igor.argibay001@mymdc.net
The Council of American Overseas Research Center has recently begun to accept 2012 applicants for the Critical Language Scholarship. 
The program provides a chance for students to study in one of thirteen foreign country's the program supports, for seven to ten weeks. Qualified students will receive full living and travel expenses as well as a full paid trip to Washington D.C. for orientation.
To be eligible to apply students must be a U.S. Citizen, be at least 18 years old, be enrolled at an undergraduate or graduate level degree-granting program. Undergraduate students must have at least one year completed by the summer of 2012.
The deadline to apply is Nov. 15.
For more information, visit:
clscholarship.org
More Briefing Articles
---