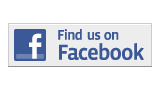 ---
Briefing
First Annual Learning Fair to be held in Kendall
By Maria Moscoso
maria.moscoso004@mymdc.net
On Oct. 8 Miami Dade College will be hosting the First Annual Miami-Dade Es El Moment: Feria Para Aprender, or The Learning Fair.
It will be held at Kendall Campus,11011 S.W. 104 St., in the gymnasium, building 7000. The event will go on from 12 p.m. through  5 p.m. 
The Spanish language education program was created five years ago with an aim to increase parental involvement and college readiness in Latino communities.
Thousands of free books and hundreds of educational exhibits will be available to the public, including activities regarding students educational path and how to seek financial aid.
The event is free and open to the public. It will be presented by CommuniCard, Univision 23 Miami, Univision Radios stations, and MDC.
More Briefing Articles
---