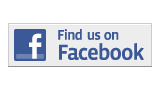 ---
Briefing
InterAmerican Hosts Boot Camp Classes
By Amy Zuckerman
Amy.Zuckerman001@mymdc.edu
The Student Life Department at the InterAmerican Campus is sponsoring a series of Boot Camp sessions to bring awareness to the importance of physical fitness and exercise.
The Boot Camp classes are being held at InterAmerican Campus, 627 S.W. 27 Ave., in Building 401, on Oct. 3, 5, 10, and 12 from 12 p.m. -1:30p.m.
"We started offering these fitness sessions for students during the Spring 2011 term and found that students really appreciated the opportunity to work off some stress and learn good techniques," said Director of Student Life at InterAmerican Campus, Antonio Delgado.
More Briefing Articles
---