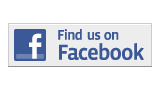 ---
Briefing
Maria Elvira Salazar Speaks at Homestead
By Jael Teme
jael.teme001@mymdc.net
Journalist Maria Elvira Salazar will be speaking at the Homestead Campus, 500 College Terrace. on Oct. 6  at an event titled: "Live snapshot of a Hispanic TV personality."
Salazar, who most recently hosted the show Maria Elvira Live on Mega TV, has worked as a television reporter for almost 27 years. She will be speaking at the Homestead Campus in Room  F222 from 9:50 a.m. to 11:05 a.m.
Among her achievements: Salazar  was the first Hispanic correspondent for CNN;she has won five Emmys and has written a book in Spanish, Si Dios contigo, ¿Quien contra ti?,  which translates to 'If God is with you, then who is against you.'
In addition, Salazar was one of the first reporters on the Spanish International Network known today as Univision.
The event will be hosted by professor Yanely Cordero. It is free and open to the public.
For more information, contact:
Nicole Bryant
nbryant@mdc.edu
(305) 237-5223 
More Briefing Articles
---