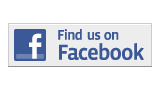 ---
Briefing
National Cyber Security Awareness Month
By Christian Portilla
christia.portilla001@mymdc.net
Information Technology, the network services department at North Campus, will be hosting an event in October as part of National Cyber Security Awareness Month.
The IT Department will be hosting a presentation in Room 4208 at North Campus, 11380 N.W. 27 Ave., on Oct. 24 at 2 p.m.
The department plans to educate students on measures they can take to make sure their private information is safe online so that they do not fall victim to phishing scams or information theft.
For more information, contact:
infosec@mdc.edu
reportspam@spam.mdc.edu
More Briefing Articles
---