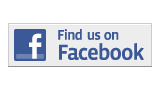 ---
Forum
Drug Testing Welfare Recipients Only Increases Spending
By Cassandra Bazile
Cassandra.bazile002@mymdc.net
Rick Scott signed a legislation, taking effect as of July 1, that forces the Florida Department of Children and Family Services to conduct drug tests on adults applying for welfare. This law, according to Rick Scott, is suppose to lower unnecessary spending of tax payer dollars.
The plan sounds like a good idea; however, the cons outweigh the pros. For Scott to assume that welfare recipients are using tax money to buy drugs is completely absurd. For a bill such as this to be implemented valid proof is needed.
  
Another horrible aspect about the implementation of this bill is the rise in cost.  According to the new law, for every negative result, the government will have to reimburse the money back to the tested individual. It sounds like a fair deal, but that money is coming right out of the taxpayer's pocket.
The Tampa Tribune revealed that 96 percent of the welfare recipients tested negative for drug abuse. This means we have to attend to the drug screening cost of 96 percent of the people who passed the test. If Rick Scott wants to argue about saving money for Florida, then he should find other means, for instance, cutting from his own bonus.
  
Concerning those individuals that receive welfare, the money is not for them but for their children. If, by any chance, someone fails the drug screening, the government is taking money away from children that are affected by their parent's lack of responsibility. The bill states that if a parent fails the drug test they can find someone else to redeem the money for their children.
Until we have statistical proof welfare recipients use tax money to buy drugs, they should start looking for another scapegoat for Florida's financial instability.
More Forum Articles
---