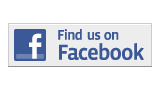 ---
Forum
New Law Can Save Lives & Money
By Rafael Tur
Rafael.tur001@mymdc.net
Conservatives have always wanted a smaller government, and liberals want a big strong compassionate government. Our conservative governor, Rick Scott, signed into law early July a strict policy mandating all applicants of T.A.N.F, better known as welfare, to pass a drug test in order to receive benefits.
He also paraded the idea it would save tax-payers money. However, the law seems to be more of a formality than anything else. Working people are drug-tested all the time and it does not seem to be a problem. After all, my mom would not have given me an allowance if I was spending it on dope.
The ACLU (American Civil Liberties Union), a leftist organization, quickly pounced with a lawsuit against Scott. In their opinion, the new law is a clear violation of the fourth amendment. The fourth amendment being what guards citizens against unreasonable search and seizures.
If the government is paying your bills then it does have a right to know what your doing with it's money.
Insinuating the poor are somehow synonymous with drug addicts is false according to studies proving there is no significant difference between the amount of drug users of lower-class and middle-class citizens.
What about the children whose parents fail the drug test? TANF will allow the parent to find another recipient for the child's welfare. If the parent is unable to select a drug-free third party recipient for the child's benefits, well then we may have a serious drug-problem on our hands.
Teddy Roosevelt created an official welfare system in 1935 to keep millions of families from starving to death during the great depression. Government assistance during this recession, which supposedly ended in June of 2009, is pivotal and people need it.
Dope is not a civil right.
More Forum Articles
---