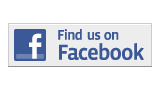 ---
Forum
New Marlins Logo Strikes Out
By Mark Pulaski
Mark.pulaski001@mymdc.net

Leaked Marlins logo
I've been a Marlins fan since the very beginning.
I've been in the stands through our losing seasons, sitting with what sometimes felt like about 100 fans.
I've watched year after year as we have acted almost as an elevated minor league team, raising young stars only to ship them off to prosper on other teams.
I was in attendance for the entire 1997 postseason, right up to the moment when a leaping Craig Counsell crossed home plate. I was watching in 2003 when we took home our second championship in our first decade of existence.
I am one of the few true fans this team has. Rain or shine, I will be there.
So you can imagine how happy I was when I learned that we were getting a new stadium. I've been patiently counting down the days until I get to set foot inside the glorious new ballpark, away from the scorching heat of Sun Life Stadium.
I knew that the move would bring about a name change, and I was completely fine with having to say Miami Marlins from here on out. After all, I love alliteration. I couldn't be happier.
Then came the leak of the alleged new logo and my happiness soon faded.
I sincerely hope that this new logo is only a joke. But judging by the way Marlins president David Samson responded when asked about it, it looks like this is the real deal, folks.
Why the front office has decided to turn the boys in teal into tri-colored terrors is beyond me.
What was wrong with keeping the color-scheme and changing the F to an M? That's the only change that was necessary. 
Teal made perfect sense; it's actually a color found on a Marlin. Not to mention that all current Marlins fans already have a wardrobe filled with black, white and teal. I thought we had some of the best looking uniforms in Major League Baseball. Why change to this pastel abomination?
With the flamboyance of the Marlins new logo, I hope Hanley, LoMo and JJ can get used to a  symbol that looks like something inspired by a Romero Britto nightmare.
More Forum Articles
---