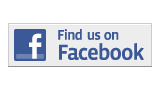 ---
Forum
The eBook Revolution: Tradition versus Technology
By Igor Argibay
igor.argibay001@mymdc.net
When a giant collapses the shock waves of its fall can be felt during the aftermath. But what if others begin to fall with it? What if it's an extinction?
Traditional paperback and hardcover books are becoming an endangered species because eBooks are drastically evolving from its paper-heavy predecessor.
The closing of the book-chain giant Borders has left many to speculate that eBooks are the cause. Borders, which filed for bankruptcy earlier this year, has begun to liquidate their stores. With the book industry becoming play-dough during a generation of stifling technology, Borders is too slow to keep up the pace with the new kids on the block.
Students on campus have been impacted by technologies turn on paper books as well.
"In the case of carrying large textbooks—where I'll often need to carry multiple books at any one time—I would prefer the use of eBbooks," Scott Cercy, a psychology major at Miami Dade College said. 
Miami Dade College has cut its bookstores working hours this year. With more students buying their textbooks online and uploading them to their computers, what's the point of keeping the store open during dead hours?
Amazon announced that they nearly sold double the amount of eBooks as opposed to the amount of paperback books and hardcover books combined, further proof that people are beginning to understand the practicality of virtual books.
Why not? If it's more conventional isn't it more practical? Well, some believe otherwise.
"eBooks take away the feel of books," said Jessica Meszaros, a mass-communications major. "We can not become dependent on technology if it still has the capability to fail on us."
Is the traditional way of reading hopping on one leg? Is it just a matter of time before hand books become the next vinyl record or VCR tape? In a world were science and practicality are beginning to reign over religion and tradition, the revolution of books seems to be a battle already won.
More Forum Articles
---