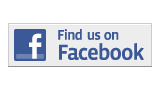 ---
News
Too Many Students, Too Little Parking
By Monique Madan
Monique.madan001@mymdc.net
Jenny Lazo gets to school at 7:30 a.m. to attend a 9 a.m. class. Despite her efforts, she still struggles with getting there on time.
"There is never any parking. I have to circle that parking lot so many times," said Lazo, a 21-year-old InterAmerican Campus student. "And by the time, you arrive at the gate, the guard tells you that there are no more spots, to keep going around the block. I always end up being late."
Lazo's problem is a common theme across Miami Dade College's eight campuses and one outreach center. There is a higher demand for parking spaces than available parking spots.
For fall 2010, the College reported 117,317 enrolled students and 16,424 parking spaces available college-wide, according to David M. Kaiser, the College's director of institutional research and David Barcus, the College's district planner.
While those commuters don't all attend MDC campuses at the same time, many face the same parking gridlock, particularly in the morning.
At Wolfson Campus, during the morning rush, cars are often seen jostling for space and lines routinely snake out of the garage, waiting for their turn to enter. At Kendall Campus many commuters who can't find parking are forced to improvise— parking on the grass. Students at various campuses said the situation can get so frustrating that sometimes they give up and pay for parking in private lots.          
Wolfson Campus parking attendant Nancy Jimenez said she routinely feels the heat associated with the lack of parking space. 
"It's a headache," Jimenez said. "I know its frustrating for them, but its frustrating for me too. I'm the one that has to tell them that there is no more space in the lot. Imagine, people get rude and angry."
College Provost Rolando Montoya says parking is a national problem at many institutions.
"Yes, we have a parking problem," Montoya said. "This is why we are building several facilities at different campuses."
Hialeah Campus will commence construction of a parking garage that will accommodate 900 parking spots. The project is expected to be completed prior to the end of 2012, according to Vice Provost Patrick Rebull.
"At our Wolfson Campus we are just now starting the design effort for a new parking garage to be located adjacent to the New World; it will accommodate 482 new parking spaces.Its expected to be completed by the end of 2012," Rebull said. "We will also be paving the currently vacant parcel of property just south of NE 3rd St. and east of NE 2nd Ave. to provide 74 new parking spaces. This additional parking lot will be completed prior to the Book Fair beginning on Nov. 14."
West Campus expects to start construction before the end of the year on a parking garage that will accommodate 1,830 vehicles.
The Carrie P. Meek Entrepreneurial Education Center, a North Campus outreach branch, added a new parking lot this fall semester that accommodates 56 vehicles.
"Believe it or not, it makes a significant difference. It used to be really bad." said H. Leigh Toney, the Meek Center's executive director. "It's an improvement because students are parking closer to the building. No one will argue that this is not a good thing."
Students that attend the Meek Center also have the option of parking at four other locations that have arrangements with the College such as Walgreen's, Edison Gardens Apartments, the Martin Luther King public lot and the U.S. Post Office. A shuttle service is a available.
Last January, Kendall Campus gained 200 parking spaces when they added a lot on campus, Lot 16 located between the softball field and lot seven.
Students insist that is not enough.
"I have to go hunt people, chase them down, ask them if they're leaving," said Stephanie De la Rosa, a 19-year-old Kendall Campus student. "Like four songs later, I'm still looking for a spot."
Montoya says that sometimes students need to be patient and park farther away.
"Although parking is difficult on certain days and at certain times at some campuses, the search of available spaces does not take hours," Montoya said. "Sometimes drivers need to park on the upper levels of parking garages."
This fall, the College instituted a $3 per-credit-hour access and parking fee. The fee is now part of tuition, to all students — residents and non-residents— regardless of if they own a vehicle or take public transportation.
Montoya says the funds generated by the access and parking fee will contribute to the operational expenses of the parking facilities, not toward building additional parking lots or garages.
Students like Alexandra Aleksandrova  are not happy about that. 
"If I'm paying a parking fee, then I expect better parking,"said Aleksandrova a student at the InterAmerican Campus, "or at least a parking spot. "
Institutional Research
Campus
Students Enrolled for Fall 2010 (Credit and Noncredit)
Current Parking Lot Spaces/Garage Parking Spaces
North Campus
25,506
5,651 Parking Lot Spaces
Kendall Campus
36,373
4,257 Parking Lot Spaces             
728 Garage Parking Spaces
Wolfson Campus
22,761
445 Parking Lot Spaces   
2,262 Garage Parking Spaces
Medical Campus
3,275
551 Parking Lot Spaces  
Homestead Campus
5,523
510 Parking Lot Spaces
InterAmerican Campus
10,159
200 Parking Lot Spaces  
400 Parking Garage Spaces
Hialeah Campus
6,508
783 Parking Lot Spaces
West Campus
5,326
581 Parking Lot Spaces
Carrie P. Meek Entrepreneurial Education Center
1,886
56 Parking Lot Spaces
More News Articles
---