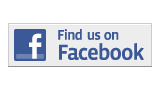 ---
Sports
Volleyball Player Ranks As Top Prospect In Nation
By Roberto Portal
roberto.portal001@mymdc.net
At 6-foot-3 inches tall, 21-year-old Miami Dade College volleyball player Marifranchi Rodriguez is an imposing figure on the volleyball court.
The middle blocker, who led the Sharks to a 35-2 record last year, is considered one of the best players in the National Collegiate Athletic Association and a top prospect nation-wide.
"Even though she's only a sophomore, she's getting a lot of attention from scouts from some of the Top 25 universities in the nation," Head Volleyball Coach Origines Benoit said.
Among those schools keeping an eye on Rodriguez are local institutions such as the University of Miami, St. Thomas University and Barry University.
"I've been playing for seven years. Volleyball has formed my life, it's molded me, it's in me," Rodriguez said. "Because of it, so many doors have opened for me."
Rodriguez developed a love for the game when she was 14. Her passion for the sport began to grow when she was selected to represent the Dominican Republic at the age of 17.
"My team trusts in me, and I trust in them," Rodriguez said.
Her roommate and teammate Suramys Acosta says that Rodriguez is above all a very good friend.
"It's very difficult to adapt to life here in the United States," said Acosta, who was a member of the Cuban national volleyball team before defecting a little more than a year ago."Ever since I got here, she has been there for me. She helps me whenever a problem comes up and makes sure I'm doing okay."
Rodriguez is an international relations major at Wolfson Campus and plans to pursue a future in business.
"Even though she is producing a lot of talk among scouts for the Class of 2012, they might have to wait," Benoit said.
Rodriguez plans to continue working on her English-language skills at MDC before pursuing her athletic career with a Division I school.
Even though she misses her family, Rodriguez says she continues to apply herself both on the court and in the classroom.
"They only hard part is that I'm apart from my family. I miss them too much. There are times where you miss having someone to take care of you when you come home tired. I really miss my mom's sancocho (a typical Dominican dish)," Rodriguez said. 
More Sports Articles
---