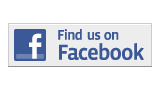 ---
Arts and Entertainment
A Hallucinogenic Look At Youth
By Christian Portilla
christia.portilla001@mymdc.net
That youth is wasted on the young is the theme in the film, Twelve.
The movie takes viewers through the emotional and dramatic high school life of rich kids in the Upper East Side of Manhattan.
Mike White (Chace Crawford) is a young man who, after suffering through the death of his mother, turns to drug dealing to try to patch up his financial needs.
As the movie unfolds, Mike is the go-to guy when his classmates feel like getting high. Molly Norton (Emma Roberts) is Mike's childhood friend, who has no idea about his double-life.
Convinced that he is still the innocent young man she once knew, she attempts to spend time with him. However, Mike is preoccupied with making his next deal.
As the parties start getting heavier, the demands for a greater escape also escalate. Twelve, the newest drug of choice, is harder to obtain—unlike the high that accompanies it. Lionel, portrayed by Curtis "50 Cent" Jackson, is the link between Twelve and the hallucinogen-starved teens.
Jessica, the intelligent yet naïve party girl interpreted by Emily Meade, gets her very first taste of the substance and immediately becomes consumed by the trip her body and mind go on when she is on the drug.
In one of my favorite scenes she is lying in a state of euphoria ironically surrounded by her talking teddy bears. The teddy bears, which once represented her youth and innocence, are now tainted with her anxiety for the next fix.
As the ending plays out, Mike and his clientele are at the Spring Break party of the year. As the festivities heighten, so does the intensity of the tragedies to come. Claude (Billy Magnussen), a sociopath, decides to end the party early using his arsenal of weapons on the staggered guests. Claude, who was very emotional, was dealing with issues that many people face but go unresolved until it's too late.
The director was very creative when it came to the cinematography in giving the audience a look at what being under the influence of Twelve is really like. The images lag when the characters turn their heads and the screen gets blurry as the drug intensifies.
The last scenes of the film were my favorite. The tension between the characters builds up until the very explosive ending. I had to pick up my jaw from the floor when the end credits started rolling.
Twelve—2010—directed by Joel Schumacher—starring  Chace Crawford, Emma Roberts and Rory Culkin—93 min
More Arts and Entertainment Articles
---