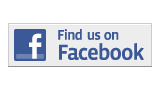 ---
Arts and Entertainment
Federico Fellini Films Showcased
By Stteffanny Cott
steffanni.cott001@mymdc.net
Miami Dade College's Tower Theater honored Italian cinematic icon Federico Fellini Sept. 29 with a viewing of the late director's film City of Women.
The director's career spanned more than 40 years.
Along with the screening, there was an exhibition of some of the artist's inspirations, illustrated on several napkins, as well as original posters from his most renowned works including 8 1/2, La Strada and La Dolce Vita.
The presentation marks the second event of a series of  activities made possible by the offices of City of Miami Mayor Tomas Regalado and Mayor of Margherita di Savoia, Apulia, Italy, Gabriella Carlucci.
At the start of the event, Mayor Regalado presented Mayor Carlucci with a proclamation marking September 29th "Margherita di Savoia Day."
"This is one of the brightest moments for Miami's culture," Regalado said. "Mayor Carlucci has not only brought class and art to our city, but amazing programming as well. She is truly a champion of the arts."
Mayor Carlucci was taken aback by the honor.
"I am honored and humbled with this presentation and thrilled to see all of the hard work that sometimes remains obscure to the public come to life," Carlucci said.
Prior to the screening of the film, Gianfranco Angelucci, an author, filmmaker and professor at the University of Rome, spoke of the late directors cinematic and cultural impact.
"Fellini introduced psychoanalysis and dream sequences to film; he revolutionized the cinematic world," Angelucci said. "You could say he was a child in the mind of a genius and perhaps the most important artist of the 20th century."
The film itself depicts a world of complete female autonomy and feministic culture. Fellini explores the female gender and pushes boundaries that had until then remained uncharted. Furthermore, the film questions gender roles and broadens the audience's perceptions regarding sex and societally-established ideals, making it a wonderful representation of human consciousness and complexity.
Following the screening, attendees proceeded to mingle in the outer courtyard while indulging in wine and authentic Apulian cuisine.
More Arts and Entertainment Articles
---