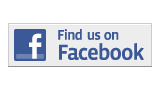 ---
Arts and Entertainment
Horror Nights 21 Wins Big
By Rafael Tur
Rafael.tur001@mymdc.net
Have you ever been to Edgar Allen Poe's house?
Just last week I walked through his dimly lit home where he rambles aimlessly and drinks his sorrows away. Pages of his journal are nailed to the wall in the home where ravens stalk your every move.
However, this was not one big hallucination. It was Universal Studios of course, and "Nevermore," the Edgar Allen Poe themed house, was just one of eight haunted houses featured at this year's demented, Vegas-themed, Halloween Horror Nights.
Universal stepped their game up this year. I have been coming here every October for the last five years, but I was ready to call it quits after last year.
At Horror Nights there is no time to mingle. Get there early and wait at the gate. Once the gates open, avoid getting your picture taken, and get to the haunted houses before the lines become two or three hours long.
"The Forsaken," the first house, only disappoints you enough to expect little from the next house, "The In-Between."
You wait in line and a fellow with an earpiece hands you 3D glasses. Upon entering, the glasses submerge you into a disoriented acid trip with neon-monsters stalking you in every room as freak show humans scream with green blood-stained teeth.
Welcome to Antarctica, where you enter "The Thing" house. Based on the remake of the freak monster movie of the 80s where an alien virus mimicking humans turns cold, paranoid survivors against one other. It's everyone for themselves in here; people with flame throwers hide in closets while The Thing infects and mutates the other survivors. This house was very cool; the creators at Universal spared no details in making these creatures life-size and incredibly realistic looking, with appendages sticking into people's faces. A paranoid radio operator slices his own neck in fear while water sprays on you for a blood-splattering effect.
The park's scare zones are haunted by tortured ghosts and gluttonous gambling Zombies asking for money or directions to some casino. Chain-saw gangs stalk attendees as usual.
New this year was the opening of the Rip Ride Rockit rollercoaster. In addition, the beer was 50 cents less than last year.
This year's theme was torture and dementia, versus last year's "Best of HHN" theme. I'd say even Steven Spielberg might have had a hand in revitalizing the theme park and bringing some original scare material, making this year a little more frightening than usual.
More Arts and Entertainment Articles
---