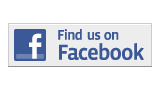 ---
Arts and Entertainment
Spanish Films To Be Screened In Four Day Series
By Kirsten Rincon
Kirsten.rincon001@mymdc.net
he exhibition "Recent Cinema from Spain" showcases some of that nation's most critically acclaimed films. Celebrating 25 years of the Goya Awards, this four-day Spanish film series honoring the diversity of contemporary Spanish Cinema will be in Miami this month.
The exhibition is collaboration of the Miami International Film Festival, the Spanish Institute of Cinematography and Audiovisual Arts—a branch of the Spanish Ministry of Culture—and the Olympia Theater at the Gusman Center for the Performing Arts, 174 E. Flagler St., where the screening of the films will take place from October 20-23.
The showcase will feature appearances by leading figures in the Spanish film industry, who have contributed  to putting "Made in Spain" productions at the center of the film industry worldwide.
The series will also feature the second edition of the Student Short Film Contest presented by The Audiovisual Producers' Rights Management Association, in collaboration with the American Cinematheque.

Black Bread (Pa Negre): Opening Night Oct. 20 at 7:30 p.m.
Director: Agusti Villaronga
Starring: Francesc Colomer, Laia Marull, Marina Comas, Nora Navas
Black Bread is a story about 11-year-old Andreu (Francesc Colomer) living in Spain in 1944, and how he witnesses the violent murder of a man and his son in a forested ravine, and quickly runs home to tell his mother, Florencia (Nora Navas). Loosely based on Charles Dickens' Great Expectations.
Don't Be Afraid (No Tengas Miedo): Friday, Oct. 21 at 6:45 p.m.
Director: Montxo Armendàriz
Starring: Belèn Rueda, Michelle Jenner, Lluìs Homar
A film about the long-term effects of child abuse sets the tone for a thoughtful story based on Silvia's (Michelle Jenner) life as she copes with the aftermath of her childhood relationship with her father.
Cousinhood (Primos): Friday, Oct. 21 at 9:45 p.m.
Director: Fernando Gonzalez Molina
Starring: Inma Cuesta, Quim Gutiérrez, Raùl Aréval
After being left at the altar, Diego (Quim Gutiérrez) is bitter until his cousins, playboy Julian (Raul Arevalo) and eye patch-wearing Miguel (Adrian Lastra), convince him to join them on a trip to northern coastal Spain where they intend to reunite Diego with his ex-girlfriend Martina (Inma Cuesta). Upon arrival he quickly discovers that his old flame is now a single mother, complicating plans for a simple reunion.
Forever Young (Hèroes): Saturday, Oct. 22 at 4:00 p.m.
Director: Pau Frexias
Starring: Eva Santolaria, Àlex Brendemühl and Emma Suárez
Preteen Xavi (Ferran Rull) spends his summer vacation with his friends, where they are harassed by an older group of bullies, while Xavi struggles with his relationship with his step-father. A tragedy then occurs, forcing the young teens to grow up fast. The movie is the winner of the Audience Award at the 2010 Malaga Film Festival.
Blackthorn (Sin Destino): Saturday, Oct. 22 at 6:45 p.m.
Director: Mateo Gil
Starring: Sam Shepard, Eduardo Noriega, Stephen Rea
A similar role previously played by Paul Newman as Butch Cassidy in the 1969 western Butch Cassidy and the Sundance Kid, Sam Shepard (The Right Stuff) plays Blackthorn, and survives a standoff with the Bolivian military in 1908. Tired of his long exile from the US and hoping to be able to go home and see his family again before he dies, Cassidy sets out on the journey home until an unexpected encounter with a young criminal (Eduardo Noriega) sidetracks his plans and pushes him into this fascinating story line.
Three Meters Above the Sky (Tres Metros Sobre El Cielo): Saturday, Oct. 22 at 9:45 p.m.
Director: Fernando Gonzàlez Molina
Starring: Mario Casas, Marìa Valverde, Álvaro Cervantes
Three Meters Above the Sky is a story of two young people whose love drags into a fast paced journey. Babi (Maria Valverde) is an educated and innocent  girl from an upper-middle class family. Hache (Mario Casas) is a rebellious boy, with a penchant for danger, a trait  that eventually collides with this love story.
Five Square Meters (Cinco Metros Cuadros): Sunday, Oct. 23 at 7:30 p.m.
Director: Max Lemcke
Starring: Emilio Gutiérrez Caba, Fernando Tejero, Malena Alterio
This thriller tells the story about the effects of corruption behind the Spanish construction industry, which lead to the fall of real estate. The crash takes its toll on Alex (Fernanando Tejero) and his fiancé, compelling him to use any means to pay back the immoral developer who ripped him off. Winner of Best Film and Best Actor at the 14th Malaga Spanish Film Festival.
Follow us on Twitter @TheReporter_MDC
More Arts and Entertainment Articles
---