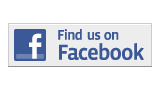 ---
Briefing
Emerging Artist Student Choreography Dance Concert
By Brittany Esquijarosa
Britt.Esquijarosa001@mymdc.net
The Dance Department at Miami Dade College Kendall Campus and the On Stage Concert Series will present the 4th annual Emerging Artist Student Choreography Dance Concert at the McCarthy Theatre, 11011 SW 104th Street, later this month.
Dance students from Kendall Campus will be performing dances ranging from Ballroom to Hip-Hop to Contemporary Ballet during three separate shows.
The dancers will be showcasing choreography from the likes of Lilibeth Triana, Barny Pena and Sharon Coleman among many others.
The shows will be held on Friday, Oct. 21 at 11 a.m and 7:30p.m and on Saturday, Oct. 22 at 7:30p.m.
General admission is $10 and $5 with a student I.D. Proceeds go to the Jubilation Dance Ensemble.
More Briefing Articles
---