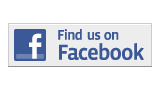 ---
Briefing
MDC to Host Chess Tournament
By Igor Argibay
igor.argibay001@mymdc.net
On Oct. 22, Miami Dade College will host a student-only chess tournament. The Miami Dade College Chess Tournament will be held at Wolfson Campus, 300 N.E. Second Ave., Room 3210 beginning at 9 a.m.
This is the eighth year the event will take place. It has averaged anywhere from 50-100 participants in recent years. The tournament will include breakfast and lunch for all students who participate. Free T-shirts will be given away to all who attend.
The top five winners of the tournament will be awarded gift card, courtesy of MDC.
More Briefing Articles
---