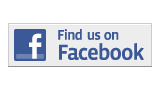 ---
Briefing
Medical Center Offers Hispanic Heritage-Art Showcase
By Annaliese Garcia
annaliese.garcia001@mymdc.net
The Medical Center Campus will be hosting a Hispanic Heritage-Art Showcase featuring four local artists on Oct. 19.
The event will take place from 12 p.m.through  2 p.m. in Room 1175 at the Medical Center Campus, 950 NW 20 St.
The showcase will be available to students from all campuses who aspire to inform themselves about local Cuban and Puerto Rican artists.
There will be contemporary art, eclectic Cuban art, and graphic art displayed at the showcase, as well as pieces from old Cuban homes on display.
More Briefing Articles
---