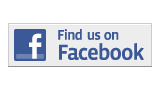 ---
Briefing
The Koubek Mansion and Gardens Transferred to MDC
By Morena Guerrero
morena.guerrero001@mymdc.net
Operations of the John J.Koubek Mansion and Gardens was transferred from the University of Miami to Miami Dade College on Sept. 28.
The facility located in Little Havana had served as a satellite campus to UM for three decades.
Doctors, lawyers, architects, educators, and other professionals from Cuba who fled communism came to the site to take classes that prepared them for exams and helped them learn English so they could practice their trade in the United States.
The Koubek Center is located on 2705 SW Third St., three blocks from MDC's InterAmerican Campus.
More Briefing Articles
---