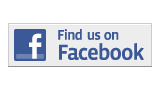 ---
Forum
California Leads the Dream
By Morena Guerrero
morena.guerrero001@mymdc.net
Within the nation that claims to be "the home of the free and the brave," is a sub-nation of frustrated individuals who live in constant limbo.
They come to this country with hopes that their children will grow up to be doctors, lawyers and architects, and receive an education they would have never known if it were they not in this country.
Many of these students graduate high school with excellent test scores—sometimes in the top 10% of their class—and have lived in this country for more than 10 years, yet they can't further their education because of their parents legal status in this country.
The Dream Act (Development, Relief, and Education for Alien Minors) was first introduced to the Senate on Aug. 1, 2001, but was overturned. It was reintroduced again in Sept. 2010, but again was shot down.
On May 11, 2011, it was reintroduced but this time with some modifications. Under this new act, conditional permanent residency would be granted to high school graduates of good moral character. This applies to immigrants ages 16-35 who have lived in this country for at least five years. With this, they would be able to go to work, drive, and most importantly, attend college.
It would also repeal section 505, which currently discourages states from providing in-state tuition or other higher education benefits to illegal immigrants. Since section 505 became a law in 1996, twelve states have enacted laws permitting anyone, including undocumented immigrants who attended and graduated high school, to pay in-state rates at public colleges and universities. The Dream Act would repeal section 505.
The 2011 Dream Act is currently being modified in the Senate, gaining more support than its predecessors.
It is important to remember that education is not a privilege but a right. It's painful to realize that some take education for granted. The Dream Act is a beacon of hope for those struggling to unjustly pay double or triple the price for the same education.
On Jan. 1, 2010, students in support of the Dream Act embarked on a 15,000 mile walk from Miami, Florida to Washington, D.C.
Some states are passing their own version of the Dream Act, such as the California Dream Act. Organizations such as SWER (Students Working for Equal Rights) can be found across college campuses, including MDC. It's only a matter of time before the Dream Act finally passes. Their voices are restless and ready to be heard.
More Forum Articles
---