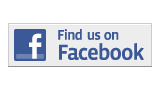 ---
Forum
Remember, Remember The Fifth Of November
By Akeem Brunson
Akeem.Brunson001@mymdc.net
On Aug. 11, the "cyber hactivist" group Anonymous released a YouTube video threatening to shut down Facebook on Nov. 5.
According to Anonymous, Facebook has been selling user information to government agencies and giving clandestine access to security firms around the world. Anonymous has caused quite a stir in the media as Nov. 5 looms closer.
On Sept. 12 The Washington Post printed, "What was once a small group of pranksters has become a potential national security threat, federal officials say."
How much of what Anonymous claims is verifiable? How can information about you on Facebook potentially harm you?
Fact or Fiction: Facebook is selling private user information to selective agencies.
If Facebook is secretly selling user information to government agencies, neither party would openly admit to the transactions without undeniable proof. Unfortunately, for now, this claim can be classified as fiction.
Although in Feb. 2011, Aaron Barr, chief executive officer of HBGary, Inc., an information security firm protecting government agencies and companies from hackers, was publicly hacked by Anonymous. The "hactivist" group shut down their website and replaced the welcome page with a message warning that Anonymous should not be messed with. In addition to the home page hacking, Anonymous posted online confidential information about all the company's employees. Barr stepped down weeks later.
Fact or Fiction: Deleting your Facebook account is impossible.
This claim is half fact and half fiction. After the latest update to the Data Use Policy on Sept. 23, the website made it's system more user-friendly. While you can deactivate your profile, it is virtually impossible to completely erase all the information previously posted.
Facebook's Data Use Policy states, "It typically takes about one month to delete an account." "Some information may remain in backup copies and logs for up to 90 days.
Fact or Fiction: Anonymous will shut down Facebook on Nov. 5.
The hackers are clearly skilled and have a history of following through on their promises. For now, Facebook will just have to wait until Nov. 5 and prepare for Guy Fawkes to take the wheel.
"One day you will look back on the case and realize what we have done here is right," states Anonymous.
"We are Anonymous. We are Legion. We do not forgive. We do not forget. Expect us."
More Forum Articles
---