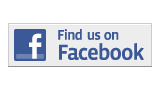 ---
News
Club Launched At North Campus To Serve The LGTBQA Community
By Kirsten Rincon
Kirsten.rincon001@mymdc.net
A new student club—Unity—was launched at North Campus this semester to support lesbian, gay, transgender, questioning and asexual/straight allies on campus. 
Kendall and Wolfson Campuses have similar clubs that serve the LGTBQ community.
"I want to inform people that we are not infectious. We are people, and people should treat us the way we treat them," said President Danyelle R. Carter, who previously served as the North Campus Student Government Association's vice president and public relations director. "We are not contagious—this is just who we are. It is okay to be the way you are."
Unity seeks to invoke positive change toward a society in which everyone can participate free of negative stereotypes and as equal-members. With the hope of making that possible, Carter went to the Student Life Department at North Campus to launch the organization.
"I started looking for faculty members who could help me start this club and would be willing to become advisers," Carter said. "I think that, due to the community our club was geared for, our response was enormous."
Carter worked vigorously to let people know the club existed.
"I was promoting the club 10 hours a day for two weeks, passing out flyers and informing students on what we were all about," Carter said. "I was leaving school at 10 p.m. every night."
The hard work paid off. Unity currently has 68 registered members.
"I had known about the clubs that already existed at both Wolfson and Kendall and was wondering why North didn't have one," said club member Omar Roig, 18. "I hope that people realize that with this club they don't just have to come to school get their degree and leave, but they have somewhere to go to for support."

The club participates in events such as street cleanups, ice cream socials, discussing LGBTQA recent news, watching documentaries, conducting leadership workshops, hosting forums on human sexuality, and donating to the Animal Humane Society, North Dade Regional Library and the Miami Rescue.
Informational meetings are held every Monday in Room 1213 from 12-1 p.m. and social meetings are held from 1-2 p.m.
"Being a part of Unity has affected me positively because I've been able to meet other people like me," said Rochelle Perez, a 19-year-old North Campus student, who said she is asexual.
Co-adviser Amnel Molina says the club offers students a safe haven and a support group where they can talk about their concerns, fears, and experiences.
"Over the years, I have talked to students who have expressed to me the pressure they've felt coming out to their parents.  Some have even contemplated suicide after facing rejection from their family members," Molina said. "We want to spread the message that you are not alone and that there is nothing unethical about someones sexual preference."
Contact Information:
President, Danyelle R. Carter
danyelle.carter001@mymdc.net
More News Articles
---