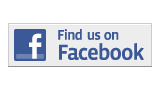 ---
News
CROPS Program Brings Affordable Groceries To MDC Students
By Monica Kelly
Monica.Kelly002@mymdc.net
With rising gas prices, everything seems to be getting more expensive—especially groceries.
If you want to buy organic products, you might have to shorten your grocery list to afford it. However, the Earth Ethics Institute at Miami Dade College's Community-Rooted Organic Produce Services (CROPS) is working on making organic and locally grown food more accessible and economically affordable.
CROPS is a membership program at Kendall, Wolfson and InterAmerican Campuses. Students, faculty, alumni and any interested person can apply for a membership online.
The group distributes a variety of fruits and vegetables in cloth bags every other Thursday.
"We try to provide organic, mostly locally grown food at cost," Heidi Lellelid, the program's coordinator said. "Our bag is $20. At Publix it's about $30 or $40."
A member has the option of buying a half share bag, which according to Lellelid should be enough for a family of three or four for a week, or a full share bag, which could feed a family of four for two weeks.
Students also get a discounted rate. A student half share is $20 and a full share is $40. For any other member, including faculty and staff, a half share is $25 and a full share is $48.
"We try to make it lower for the students so that it can be affordable for them," Lellelid said. 
The program started two years ago at Wolfson Campus. It now has more than 60 members.
CROPS sends out a newsletter the day before each breakout with recipes and information on the food that is in that day's share.
"We started programs at Kendall and InterAmerican last year, Colleen Ahern-Hettich, the director of the Earth Ethics Institute said. "Hopefully  if we see interest, we can extend it to other campuses."
Dorothy Avondstondt has been a member since the program started in November 2009. She believes that with the Internet and the newsletter, it is relatively easy for someone to be more environmentally conscious.
"I encourage my students and colleagues to join," said Avondstondt, an English as a Second Language professor at Wolfson campus. "It helps introduce students and faculty to organic products."
Breakout day is an all-day event for the volunteers. The day's share comes in the morning and volunteers come to help put the bags together. During the afternoon, bags are distributed to members.
"The food comes in around 7 a.m. and breakout starts at 1 p.m. and ends at 4 p.m.," said Angelica Alvarez, Wolfson Campus' service-learning coordinator. "We have many volunteers that come help put the bags together."
Students like Brenda Miranda, a theater major at Wolfson Campus, have become volunteers to complete community service  hours for a class.
Miranda helps distribute the bags, keeps a  record of spreadsheets, and learns about organic and locally grown food and its benefits.
"I joined because I needed it for a nutrition class that I am taking," Miranda said. "But I think it will be a mutual benefit. I will be able to relate it to what I learn in class."
For more information:
http://www.mdc.edu/environethics/crops.asp
(305)237-7119
CROPS@mdc.edu
More News Articles
---