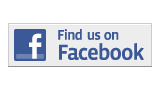 ---
News
MDC Fire Academy Instructor Dies In Motorcycle Accident
By Monique Madan
Monique.madan001@mymdc.net
With tear-drenched eyes, Coffee Porter clenches a golden necklace adorned with several charms. She grips the newest charm—a cross with an engraved heart.
The necklace belonged to 58-year-old Clyde Porter, a part-time instructor at Miami Dade College's Fire Academy.
Porter, a retired Miami-Dade Fire Department firefighter who served more than 33 years, died Sept. 29.
He was traveling eastbound on NW 36th St. near State Road 112 when he lost control of his motorcycle, according to Gerald Leandre, a Florida Highway Patrol traffic homicide investigator.
"I'm very hurt that God would take him but there has to be a very good reason," said Coffee, his wife of more than 30 years. "I never thought I wouldn't have him for another 60 years."
During the accident, Porter plummeted 26 feet from a concrete wall. He was transported to Jackson Memorial Hospital.
"When I arrived at the hospital, they didn't let me see him. His blood pressure kept going down as I heard him keep screaming my name. He called for me as I called for him," Coffee said. "Then, he was gone. He died just two days before his birthday."
Porter is survived by six children and 12 grandchildren.
"You hear the words 'world's greatest father' all the time, but it doesn't even hold a candle to my dad," said his youngest daughter Catrice Porter. "We were homies, friends—everything. His grand kids called him G-daddy. He was too old to be 'grand.' So he didn't just fight fires, he was our Superman."
Porter was a Vietnam veteran as well as the driver of Engine 30B at Station 30 in Miami Shores for 28 years.
Chris Martindale, a part-time instructor at the College's Fire Academy and a Miami-Dade firefighter, served with Porter for more than 20 years.
"That guy was larger than life, a man among men. He was one of the great ones. He loved what he did," Martindale said. "He commanded respect. He loved these kids."
Although this term's academy students only met him twice, Mario Caraballo, a 24-year-old MDC fire academy student,  said she won't forget him. 
"The fist day we met him was at the September 11 memorial. They made us march and stand at attention. It felt like we were there for three days.  I didn't know you are not supposed to lock your knees , so I blacked out. Next thing you know, Mr. Porter was carrying me and picked me up," Caraballo said. "To make me feel better, he told me no one noticed.Of course, I knew everyone saw me, but I can tell he loved to teach; he had my back."
In addition to teaching at MDC, Porter taught at North  Miami Senior High's  Miami-Dade County Academy of Fire Rescue. The program allowed fire officials to teach students in grade school about fire fighting.
"He was also a mentor, role-model, and father figure to all of them. They called him 'Papa Porter'," said Karen Joseph, a Miami-Dade Fire Rescue firefighter. "I miss him; he was the brother I never had."
As part of the  Medical Emergency Response Team at the MDFR Station, Porter responded to calls and provided medical treatment from a motorcycle.
Kene Niblack, Porter's biking partner for Rated X, a motorcycle club, and his friend for 25 years, said he felt blessed to have known Porter.
"He was my wingman. Not many people go through life with a best friend —much less a wingman," Niblack said. "The common thread was that loud noise—the motorcycle."
Porter was also committed to Friendship Missionary Baptist Church; he was recently ordained as a deacon.
"He joined our church five years ago. He was a serving, willing, reliable  person. He loved people; he loved God," said Reverend Gaston Smith.  "If something needed to get done, he would get it done."
According to his family, Porter was funny and charismatic. His spirit drew people to him.
"We had so much fun together. We used to have watermelon seed spitting contests, and sometimes before bed we would look into each other's eyes and tell each other jokes," said Coffee, who added that they prayed together every night.
Several memorials and services were held for Porter. He was buried on Oct. 8.
"I swear it felt like yesterday that we just got married—it wasn't 30 years ago," Coffee said. "If I had Clyde again I would sleep under an expressway with no mattress, I don't care—just anything to have him."
More News Articles
---