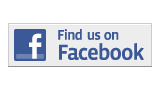 ---
Sports
Lady Sharks Defeat Palm Beach State College and Raise Funds for Breast Cancer Awareness
By Roberto Portal
roberto.portal001@mymdc.net
The Miami Dade College volleyball team raised $251 for breast cancer awareness during a benefit game versus Palm Beach State College on Oct. 4 at the Gibson Center, according to assistant athletic director Alysia Dyer.
The game was part of the Side-Out Foundation's Dig Pink National Breast Cancer Awareness Rally  being held nationally by thousands of teams. Donations will be accepted through October.
The Lady Sharks (12-3) defeated Palm Beach State College (25-20, 25-19 and 25-14) during the team's  final home game of the year. The team is currently ranked No. 1 in the state and No. 5 in the nation.
Admission to the event was free, but funds were raised through the sale of pizza, decorative cookies and an event poster. The Lady Sharks were decked out in pink for the game.
"We wanted to do something positive this month since it's breast cancer awareness and every little grain of rice counts," Lady Sharks Head Coach Origenes Benoit said.
The Side-Out Foundation was started in 2004 to bring volleyball coaches and players together to support breast cancer awareness, education and patient services.
"The breast cancer fundraiser really touched me because I had to watch my mom go through months of therapy at a young age knowing that there was no cure," said sophomore defensive specialist Meghan Kenney. "To see people come together and fight for those who have cancer, whether it be breast cancer or stomach cancer, brought back the happy moments for me and reminded me that there are wonderful people who believe in the cure. To know they are doing everything possible to prevent others from going through what I went through, a life without a mother, is more then words can describe."
To make donations, visit:
http://www.side-out.org/application/ous/fundraising_page/46057
More Sports Articles
---