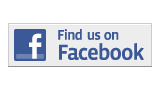 ---
Arts and Entertainment
Book Fair Ready to Invade Downtown
By Kirsten Rincon
Kirsten.rincon001@mymdc.net
The 28th annual Miami Book Fair International will highlight the literature and traditions of China this year.
The eight-day literature street fair presented by the Center for Literature and Theatre at Miami Dade College will take place from Nov. 13-20 at Wolfson Campus, 300 NE Second Ave. More than 200,000 people are expected to  attend, according to MBFI officials.
MBFI has raised the bar even higher this year by featuring more than 450 notable writers from the U.S. and abroad—100 more authors than at last year's event.
Confirmed authors include actor and social activist Harry Belafonte, Senator Bob Graham, journalist Jim Lehrer; NPR Radio host Bob Edwards; Chinese novelist Yu Hua; children's author Megan McDonald; graphic novelist Dan Clowes; critically acclaimed debut novelist Téa Obreht; Native American writer Leslie Marmon Silko; filmmaker John Sayles and many more.
"I cannot wait to swim through a sea of words until I find that one book that resonates with my current situation and changes my life forever," said 29-year-old MDC student Alexis Frias.
The Book Fair will open with the popular Evenings With… series, which features six nights of readings and discussions with noted authors from the United States and around the world.
Attendees will also enjoy a pavilion featuring Chinese art and music, in addition to a day-long conference on Chinese culture scheduled for Friday Nov. 18, and readings by Chinese and Chinese-American writers such as Blang Jiang, Yang Lianke, Zhu Wen and more, during the Festival of Authors.
"My favorite part of the MBFI is always the author speaker series," said 20-year-old MDC student Elicenia Falcon. "I don't know many good reads from China, so I'm very excited to meet some Chinese authors and get informed on some of their best books."
Other exciting events taking place at the MBFI are the IberoAmerican Authors program, Student Literary Encounters, Children's Alley and the Weekend Festival of Authors, including comics and graphic novel panels, author presentations for tweens and teens, and much more.
"I am especially excited for the new Writers Institute taking place this year," said Nicole Swift, assistant programmer for the Florida Center for the Literary Arts. "It is the first time this institute is being incorporated in the MBFI and we have some really amazing writers lined up."
The Miami Writers Institute, a spring program of The Center, will debut a fall edition this year during Book Fair week with creative writing workshops taught by authors Pablo Medina and Robert Pinsky, among others.
The Book Fair, founded in 1984, became part of MDC in 2001 and has been recognized as one of the nation's finest literary festivals.
"It has taken us quite awhile to prepare for such a huge event such as the 2011 MBFI," Swift said. "I couldn't be more excited to see it all finally come together this year."
More Arts and Entertainment Articles
---