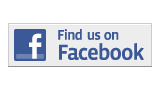 ---
Arts and Entertainment
Bringing Butch Cassidy Back To Life
By Stteffanny Cott
steffanni.cott001@mymdc.net
Mateo Gil's 2011 drama Blackthorn (Sin Destino) chronicles the story of western American legend Butch Cassidy.
"Bringing back to life Butch Cassidy was a big challenge," said Gil at the screening for the film. "He is a legend in America and needs absolutely no introduction."
Set in the plateaus of Bolivia, Blackthorn beautifully encapsulates the picturesque countryside and the rich Bolivian culture while delighting its audience with witty dialogue, intricate costuming, spot-on interpretations and the romance of the Old West, all set to a rhythmic western soundtrack.
Cassidy is brilliantly depicted by renowned thespian and Academy Award-nominee Sam Shepard. Shepard fully embodies the notorious outlaw and sheds new light on the otherwise coarse and brusque character. He introduces vulnerability and a wise-cracking, sarcastic personality which allows the audience to invest themselves emotionally and cheer for the unlikely hero.
Making his way back to the U.S. after years of exile, Cassidy encounters a young thief, played by Eduardo Noriega, who after a series of events becomes his unintended associate as they search for a promising amount of bonds. Hoping this will be the last of his adventures in South America, Cassidy embarks on a journey to economic freedom. Unbeknownst to him, this will be a journey of self-discovery, unlikely friendships and sacrifices for the greater good.
Nominated for three 2011 Goya Awards, Blackthorn delivers with a punch that will leave audiences longing for the days of the Old West and certainly begging for more.
BLACKTHORN (SIN DESTINO)—Directed by Mateo Gil—Starring Sam Shepard, Eduardo Noriega and Stephen Rea—98 minutes
More Arts and Entertainment Articles
---