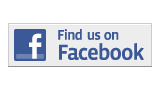 ---
Arts and Entertainment
Seven Spanish Films Take Center Stage In Cinematic Showcase
By Kirsten Rincon
Kirsten.rincon001@mymdc.net
In honor of the 25th anniversary of Spain's Goya Awards, The Miami International Film Festival presented seven of Spain's most prominent films in the inaugural Recent Cinema from Spain Festival. The event ran at Downtown Miami's Olympia Theater from Oct. 20-23.
Presented by Miami Dade College, EGEDA—the acronym for the Spanish affiliate of the Audiovisual Producers' Rights Management Association—and the Gusman Center for The Performing Arts, the festival featured movies such as Don't Be Afraid (No Tengas Miedo), Cousinhood (Primos), Forever Young (Héroes), Blackthorn (Sin Destino), Three Meters Above The Sky (Tres Metros Sobre El Cielo), and 5 Square Meters (5 Metros cuadrados).
Spain's official Academy Award-contender for Best Foreign Language Film, Black Bread (Pan Negre), opened the festival on Oct. 20th.
The red carpet event included an introduction prior to the film by the General Consul of Spain, Cristina Barrios, Mayor of the City of Miami Tomas Regalado, and Executive Director of the MIFF Jaie Laplante.
"I am extremely pleased to see the Gusman [Center] filled with people," said Barrios as the audience cheered. "Also, I am so grateful that we are presenting this wonderful new festival from Spain in Miami."
Agustí Villaronga's Black Bread (Pan Negre), winner of 9 Goya Awards, proceeded to project on the big screen in one of the most beautiful theaters in the country with an enchanting Mediterranean courtyard, golden balconies, and shimmering stars on what looks to be an infinite night sky above.
Following the film, the audience was able to participate in a Q&A session with Isona Passola, the producer of the film.
Laplante was excited to kick off the festival and says that Spain is one of the most important countries featured in MIFF.
"[Spain] is part of what helped establish our festival and the scope is so international that we aren't able to show that many films," Laplante said. "This event allows us to show films from Spain that we previously haven't been able to."
More Arts and Entertainment Articles
---