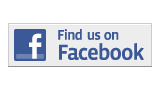 ---
Briefing
Community Service at Walk for Carbon Monoxide Awareness
By Maria Barrios
maria.barrios011@mymdc.ne
On Nov. 12, Anthony's Light Foundation Inc. will be sponsoring Walk for Carbon Monoxide Awareness at Tropical Park Football Stadium, 7900 SW 40 St., from 8:30 a.m. to 1:30 p.m.
Registration begins at 8:30 a.m. and the walk will follow at 10:30 a.m. The walk will commemorate those who have lost their lives due to carbon monoxide poisoning as well as educate the community on the dangers of carbon monoxide.
Anthony's Light Foundation is a non-profit organization that was established by Vilma Perez after her son, MDC alumnus Anthony J. Perez, died at the age of 25 from carbon monoxide poisoning. 
Along with the walk, there will be a Health and Wellness Fair, food, music, raffles and giveaways.
For more information, contact:
Vilma Perez
(305)505-2860
Visit: www.AnthonysLight.org
More Briefing Articles
---