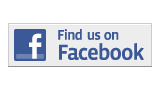 ---
Briefing
Kendall Hosts Sex Ed Boot Camp
By Gabriela Reyes
gabriela.reyes005@mymdc.net
On Nov. 30 Miami Dade College Kendall Campus,11011 SW 104 St., will host a Sex Ed Boot Camp by best-selling authors, radio hosts and trained sexologists Dr. Joni Frater and Esther Lastique in Room K413 from noon to 1 p.m.
Presentations will center around sexual responsibility such as how to remain safe if  having sex in the 21st century, and the correct time to have sex.
"The presentation is set to be realistic, yet funny and informative. They know how to relate to students and they speak the way students speak," said Campus Activities Board President Fernanda Ponce.
For more information, contact:
Shirley Armenteros
CAB Adviser
(305) 237-2810
sarmente@mdc.edu
More Briefing Articles
---