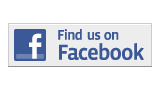 ---
Briefing
Talbots Scholarship Program
By Maria Barrios
maria.barrios011@mymdc.ne
The Talbots Scholarship Program awards up to $200,000 in scholarships for women pursuing a college degree.
Applicants must be women currently residing in the United States or Canada, have a high school diploma or GED and be enrolled or planning to enroll in a full-time or part-time accredited two or four year college or university.
The scholarship awards seventeen $10,000 scholarships, and one $30,000 scholarship that is awarded to an applicant seeking a bachelor's degree.
Applications are available online and will be open until January 3, 2012 . Only the first 5,000 eligible applications received will be processed.
For More Information, Contact:
Yadira M. Codina
(305) 237-0384
Visit: www.talbots.com
More Briefing Articles
---