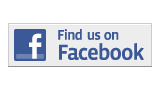 ---
Forum
Pell Grant Possibly Cut To Increase Defense Programs
By Morena Guerrero
morena.guerrero001@mymdc.net
Currently, the maximum Pell Grant a student may receive is $5,550. Approximately more than 18 million undergraduate students receive Pell Grants. Under H.R. 1, a bill introduced to the senate, the maximum Pell Grant would drop to $4,705.
The poverty rate in the United States is currently 15 percent of the population; 27 percent of that 15 percent are students receiving Pell Grants.
The federal Pell Grant program provides need-based grants to low-income undergraduates and certain post-baccalaureate students to promote access to post-secondary education.
On February 11, 2011, Representative Harold Rogers introduced H.R 1, the Full Year Continuing Appropriations Act of 2011. This bill contains amendments and budget cuts that would help fund the government for the rest of the 2011 fiscal year. It has cleared the house and has currently cut about $60 billion from the federal budget, which includes a $5.7 billion cut to the Pell Grant program (24 percent).
At the same time, H.R. 1 would increase overall funding for security programs (those funded by the Defense, Homeland Security, and Military Construction-Veterans Affairs appropriation bills) by slightly less than 1 percent.
This bill would also reduce the maximum discretionary Pell Grant award by $845 (17.4 percent). The congressional budget office estimates that H.R.1's reduction in 2011 effectively eliminates the mandatory component of the Pell Grants Program starting July 2014, providing an additional cut of $66 billion in Pell Grants throughout the coming decade.
Cuts to the Pell Grant Program could put a strain on families that depend on the grant for financial assistance.
"If this bill were to pass, I would have to take out loans and take fewer classes, which will prolong my status to graduate" Laura Mungia-Aguirre, a Miami Dade Kendall Campus student said.
"It would also affect me financially. I am on government assistance programs. Without that $5,550, I wouldn't be in school right now. For the bill to pass would become a burden. The expense to even get to school just accumulates to the cost."
Because financial aid advisers have had more than a month to deliver aid offers to future students, the House cuts, if approved by the Senate, could muddle the plans of financial aid offices across the country.
"Approval of the cuts is far from guaranteed, since the Pell Grant Program has long received bipartisan support in the Senate. But the House's cut represents a struggling economy's fix to a program that was "absolutely" unsustainable, according to Rep. Virginia Foxx, a Republican from North Carolina who chairs the Congressional Subcommittee on Higher Education and Workforce Training.
The bill has passed the House and is currently being considered by the Senate.
More Forum Articles
---