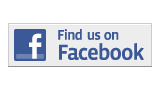 ---
Forum
Women In The Media: Progressive or Pejorative
By Sherly Larochelle
sherly.larochelle001@mymdc.net
Have you ever wondered what a half-naked woman has to do with men's body wash, a weight loss supplement product or a beer bottle? These days advertisers use women as a tactic to sell their products, and it seems to be working.
Kids, especially little boys, love things that come with a prize. For instance, it's all right for them to buy a brand of cereal that they don't like, as long as there's a prize inside. The same mentality follows them into adulthood. However, this time advertisers are not going to use Teenage Mutant Ninja Turtles or X-Men comic figures. Instead they will use a naked woman as their marketing strategy. Even models working for lingerie lines are setting a standard on how a woman should look in order to be found attractive.
The show The Playboy Club was aired on NBC recently, but was quickly cancelled. The show portrayed "bunnies" as the zenith of success for a woman in 1960s Chicago. Many viewers and parents were outraged, and subsequently NBC cancelled the show in it's third week. Rock Center, a weekly news cast starring top of the line journalist such as Meredith Viera, Matt Lauer and Harry Smith, will take its place starting Oct. 31.
The issues surrounding the portrayal of women in the media as sex object can't be solved with the snap of a finger, but small steps as those taken by viewers and consumers can make a big impact.
More Forum Articles
---